Unbalanced Engineering is open and shipping products during the COVID-19 crises. So please feel free to order and we'll ship it right out. Thanks again!
Our new linear front bellcranks for late model Van Diemens are now shipping!
Unbalanced Engineering provides design, engineering, manufacturing, and analysis services to a variety of customers. We have degreed and professional engineers with many years of industry experience working to develop and analyze products from a wide range of environments.
We also design and manufacture our own products in the areas of high performance automotive parts, as well as bicycle components. For information about our product and service offerings, see the links on the right. Also please feel free to contact us about any of our products or services at the email address listed below.

Congrats to Devin Taylor who won the SCCA 2018 SOLO2 National Championship in ESP using our custom valved Penske shocks and decoupled torque arm!

Our new B modified test platform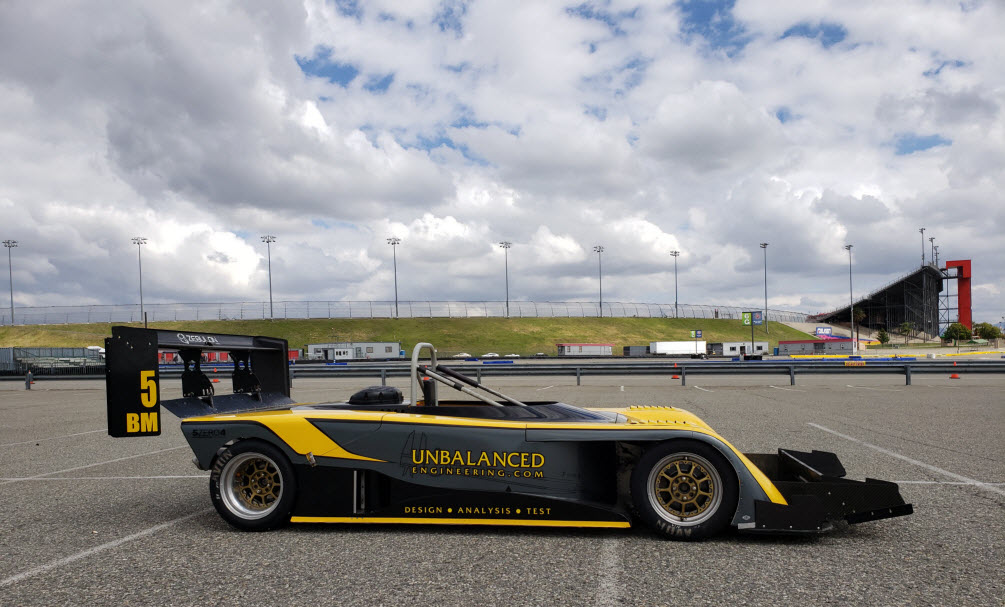 Our C modified test platform