One of our clients approached us when they were considering uprating their 1000 ton aluminum extrusion stretcher to 1500 tons. This stretcher was designed and built in Germany in the late 1930's and has seen almost continuously use since then. To give some sense of scale, the stretcher is capable of stretching extrusions up to 105 feet in length. It is approximately 140 feet long, 13 feet tall and 11 feet wide. In order to make a recommendation, we created a 3D model from the paper drawings (many of which were in German) and performed a detailed analysis.
Stretcher Tailstock Installed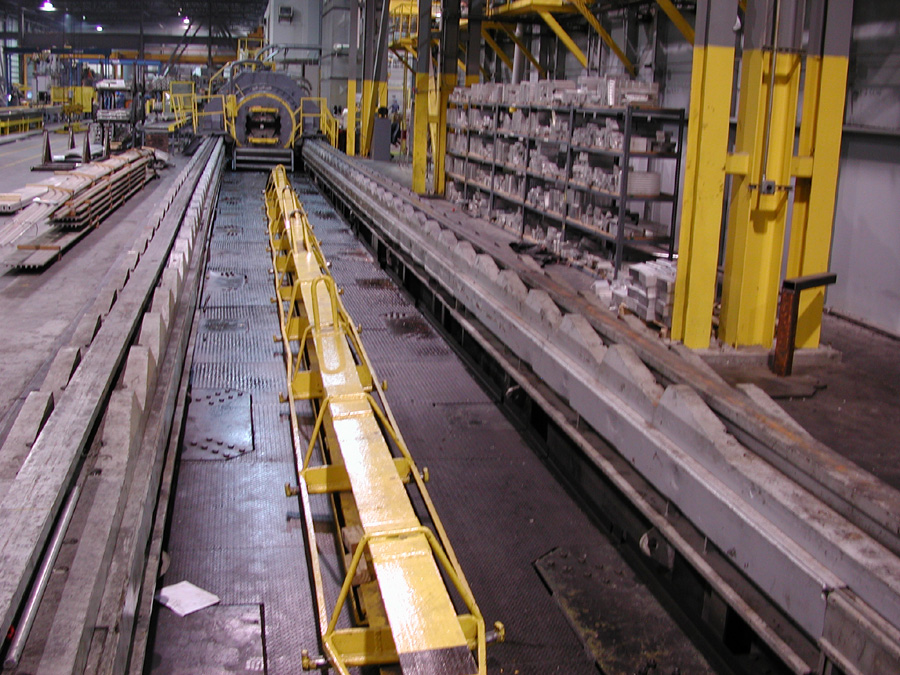 The image above shows the tailstock of the stretcher as seen from the headstock. A small selection of stress plots is shown. Great care was taken to ensure that loading and constraints were applied properly so that they would not artificially stiffen the model.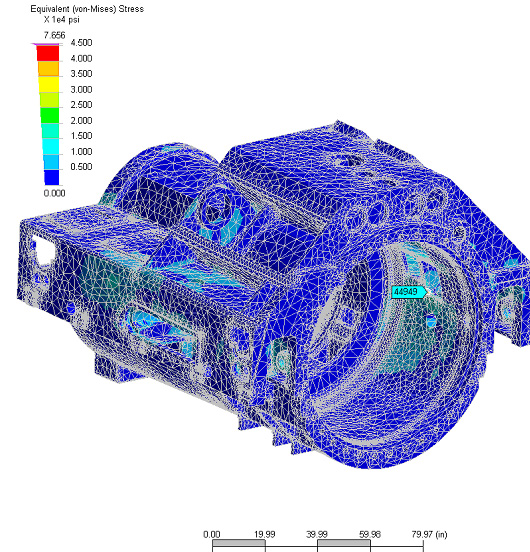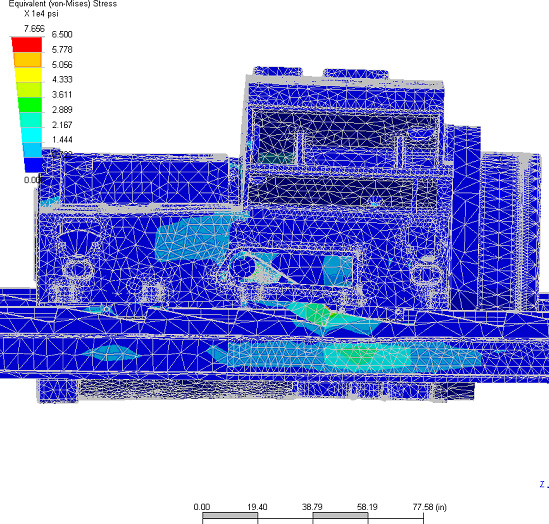 Ultimately the stress levels proved acceptable with regular inspection. A few views of the 3D headstock are shown below.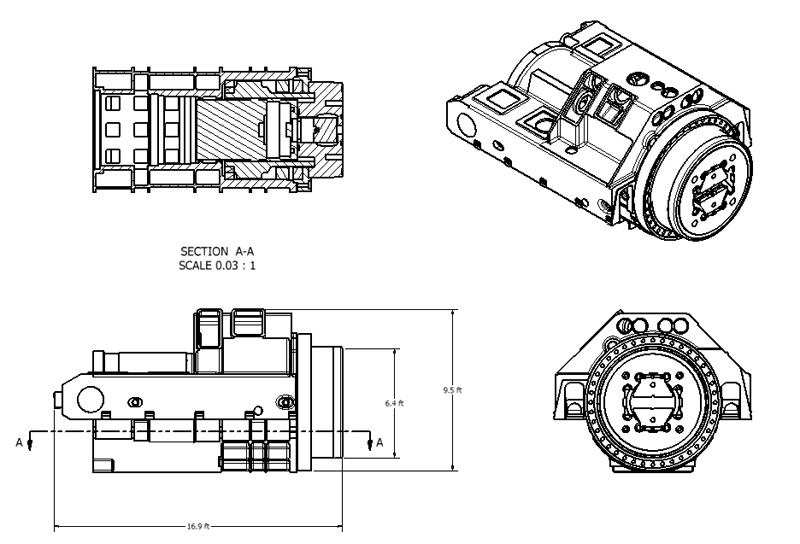 Several years after the initial analysis, our client elected to replace a section of bed that had been bent when the stretcher was put in tension with only one of the two load struts locked down. Since we were intimately familiar with the stretcher, we were contracted to create the production drawings for this 40 foot section of bed.